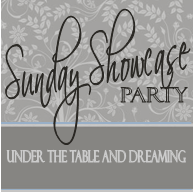 My front porch is a place that I love to make beautiful. It's the first thing friends see when they walk up to my home.
Needless to say, after all of the Christmas decorations were put away, my porch just looked tired and sad. Don't you think so?
I bought these pillows probably 3 or 4 years ago at Garden Ridge.
BORING!!!!
They need a facelift.
I went to my local Hob Lob and found this precious fabric that could be used throughout the Spring. Do you like it?
My mother is an amazing seamstress! She learned from her mother who used to make her own patterns out of newspaper! She would just see a dress in the store, come home and cut a pattern, and then make it beautifully for my mom. My mom has that same talent. I, on the other hand, have sewn a few things over the years, but this is an area that has really intimidated me. But I wasn't going to let that stop me. My porch needed me in it's time of crisis!!
I researched online how to make an Envelope Pillow Cover and found step-by-step instructions on About.Com. They explained everything.
The steps were SO clear!
Ta-Da!!!!
That's great for everyday, but I wanted to spice it up a bit more for Valentine's Day, but on a budget. I went to Dollar Tree and bought a bag of 300 silk rose pedals for a buck! Then, I cut out my heart pattern out of newspaper (my Mamaw would be so proud), and found some extra fabric I had leftover from a skirt that I tried to make many, many years ago. After cutting my heart shape out of the fabric, I hot glued the rose pedals onto the heart.
So I can remove the heart after Valentine's Day, I just pinned my new heart appliqué to the pillows. Voi-la!!!!
So now my porch is showing a little LOVE!
Why don't you share some love today?
{heart},